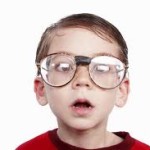 A Facebook friend recently posted that he was looking for a CRM product. Within an hour's time he had received dozens of suggestions ranging from Zoho, SugarCRM and Salesforce to non-CRM products including Excel, Outlook and Mail Chimp.  A few of his buddies even recommended that he build something in Access. These responses led me to believe a couple of things:
Most users often feel their CRM solution is the best one
Many people don't understand the meaning of "CRM"
Prospects often turn to their friends for CRM advice rather than speaking to a CRM consultant
It is estimated that over 26 percent of existing businesses do not see the value in investing in a CRM product. There's probably a correlation between that statistic and another one that I've seen that over 75 percent of existing CRM users feel that they are not fully utilizing their software.
When kicking the tires of various CRM solutions, it's best to enlist the services of an established CRM consultant rather than simply seeking advice from your Facebook friends. Here are three reasons why hiring a CRM consultant will increase your company's CRM usage and ultimately your profitability:
Increase your Customer Base:  My friend actually runs a small theatre group which I have attended many times.  As a CRM consultant I'd be advising him to start collecting data on his attendees, adding them to his database and sending them periodic information.  A good CRM consultant knows how to automate the prospecting process.
Customer Engagement and Retention: Keeping track of all your customer interactions and information without a CRM system or consultant is a daunting task. A CRM consultant can help you devise a good retention process.
Return on Investment: I read a survey recently that reported five to nine times average revenue made from every dollar spend using a CRM. Sales reps have reported upwards of a 41 percent increase in revenue when incorporating the use of a CRM system. However, you won't master your CRM product through osmosis – or by asking for your buddy's help.
Program Experts: A CRM consultant knows the intricacies of CRM systems and can navigate the interface quickly to maximize productivity. They have years of experience on how to drive results using CRM software. How much time and effort will it take for your internal staff to become CRM experts?
Please contact us for more information if you'd like to learn how a CRM consultant can help your business become more efficient, effective and profitable. Remember, we wrote the book on CRM!